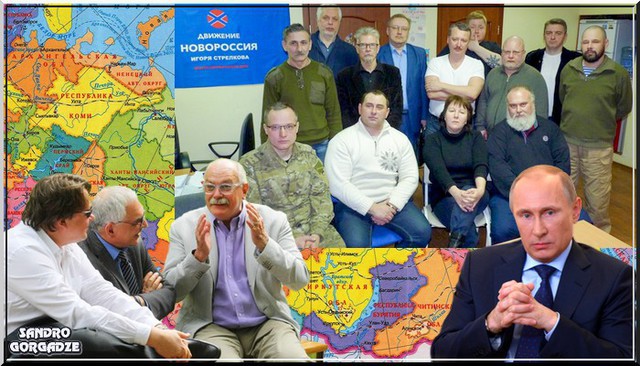 Dear Friends! The head is round, from what's going on. Moreover, numerous examples of idiocy, inspire a certain optimism that not everything is lost, what is most interesting yet to come ... Today talk about how few, was conscious and able to give some assessment ...
So, the surface of the Russian political swamps, became covered bubbles. Outwardly beautiful, although, in my opinion, this is an amateur. External beauty, izvergaûŝej in surrounding space stench, the quantity and quality of which is comparable with good environmental catastrophe. Went, if I may say so, political action. And unlike past dvižuh, the current, not even supposes to fresh air. This is important. Activities in network space, or at worst in a heated room.
Khodorkovsky, this amazing, very slick man broke out the next, and of course the policy statement. Well, I type all in white, on a horse, and you lihom, everyone else end FAG and honest crooks. All step aside because people almost saw in Khodorkovsky's new Messiah and will soon call his Kingdom. Naturally, the whole liberal Panopticon very worried. And suddenly the new Messiah, forget about their daily heroism to overthrow a bloody regime. And all of a sudden not get seats in the new Government. And suddenly ...
Lord Navalny, Yashin, Chubais, Kudrin, Kasyanov and others began to make political statements. Well, the type, the guarantor of the Russian Constitution, the annual address to the nation, when it is unclear what is being said and why ... Speaking of Yashin. This deft honest man, did not particularly bother, and said, without batting an eyelid, he, Yashin, fundamentally disagreed with the Kremlin. Imagine the scale of identity?! Yashin Himself! Why not agree?! What difference did not agree and everything! Both now live will not even imagine! The regime's days are numbered when the case is taken people no doubt can be called hope Russia. Add from myself, the last hope ...
Country froze in anticipation. The electorate was really looking forward to ... Well, the type of plant in a wagon, you can in one, politicians, oligarchs, elite Liberals and ... Correctly, the composition of the send to Siberia, where they will be able to demonstrate all its unique features. Moreover, each in their field. So to say, the case will prove that not only can nicely say, but also to demonstrate practical progress.
Folk wisdom, it is certainly not a minor detail on pockets of stealing. This is important. Remember probably about the interloper, which is worse than Tatars, forgive me for the passage of this nationality. Certainly, it is very important, must remember and expression, a favorite of many, when suddenly from nowhere, appeared in ...
So I am going with this?! Elementary! In the days of autocracy slept all and Herzen and the Decembrists. At least among the historians have still not reached a consensus on this issue. Then, if the evil tongues do not lie, the Herzen woke up, he was bored and he awakened the Decembrists. Or vice versa? No, if we woke up at the outset, the Decembrists, they logically would not awaken Herzen. And why?! There were a lot of them, so it is not necessary to speak about boredom. So, apparently taking the lessons of history, and recognizing December Kogan month for select political, modern guardians for the fate of the fatherland had committed the Act.
At the end of January 2016 onwards, the Committee was established on January 25. Here's your father and Yuri's day! Wait! This is important. You may not believe it, but I was very happy. No, really. In Koi eyelids, there were courageous people who fear taxation decided to declare their citizenship. Of course, I will not palter, there is resentment. Is it really was hard to advise me on such a historic event. Well, or by mail electronic alert or call an extreme case. Although of course understand, not before.
Looked closely the composition of the Committee itself, and ... Fancy, well no I have claims on personalities. That's no claims. Not at all. This is important. Everyone, this is Chelovechische! Everyone this is Cob! Each is a giant Thought! No, really! See for yourself in the Committee. Well, naturally, Mr, Shooters in the world Girkin, or vice versa, there are all very confusing. Although I understand the conspiracy must be at the highest level.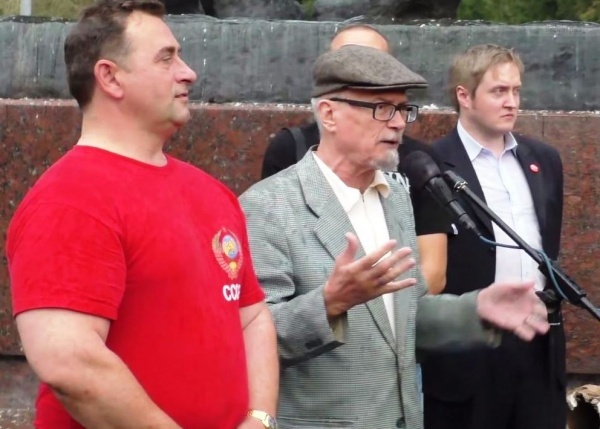 Mr Lemons, which is not afraid of the word, is the great Russian writer in the world, Mr. Savenko. Who decided that he is the great Russian writer?! Well, let's not quibble. Well, myself and said ... Angry questions to ask. A great thing to do going to ...
Could not login to the Committee, another very worthy man. In the photograph, he next to the great Russian writer stands in a red vest. Maxim Kalashnikovin the world, Mr Vladimir Alexandrovich Kucherenko. Widely known in narrow and not very patriotic, patriotic circles. Naturally, it is not even under discussion, but the Committee entered Mr Kharitonov Mikhail Yurievich, Mr Krilov Konstantin Anatolievich. A full-grown Chelovechische, what is there to add.
The hope for the success of our business, will joining the Committee Anatoly Evgenyevich Nesmiân brilliant analyst, better known in the narrow and not very narrow circles as El Mureed. Third-party opinion on the brilliant analysis can be read here. But I do not advise to do that, there's a lot of dirt, which can cause a gag reflex.
If anyone thinks that the Committee had not entered Mr Egor Prosvirnin, former monarchist, although it did happen the monarchists former, he is very much mistaken. Entered it in Committee, don't worry. So the great thing in safe hands. Yegor, he certainly man serious and brain-dead very reliable.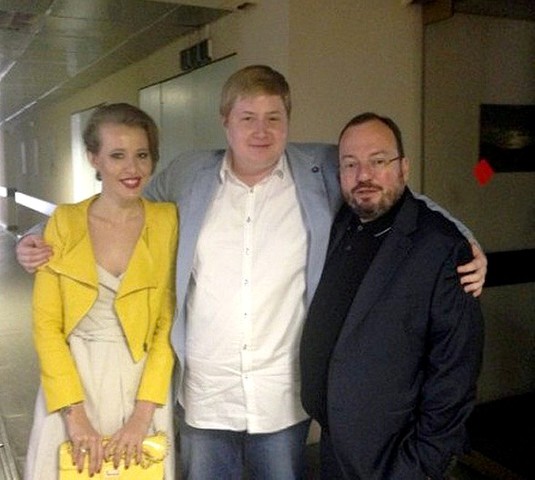 Who beside Yegor in the photos?! And they entered the Committee?! No, don't worry, everything is normal. These gentlemen of the Committee No. Although it is not yet evening. Anything can happen. Russia a country of paradoxes, bad roads and fools. It is not me so decided. This classic noticed in ancient times.
I think that's enough to give such emphasis on personalities, and it's time to go to the heart of the matter. If so I wonder who else entered the Committee which created, the ability to use the search engine, I hope that you can learn by yourself. Don't deny yourself, and I hope that you, the pleasure to look at the group photo of the members of the Committee itself.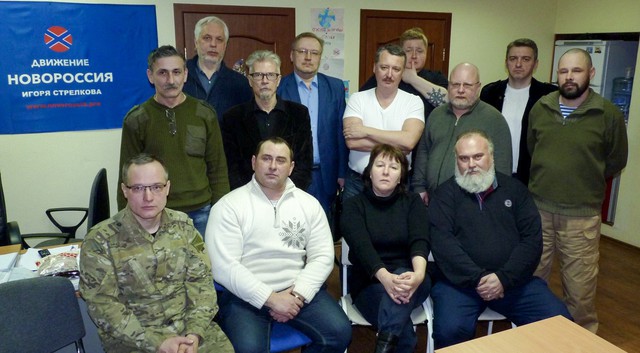 Again sorry that I was not invited. I'd got when photographing among the great Russian writer and the great Russian commander. Humbly so stood up. What?! Who is the great Russian commander?! My friends, Oh and here Suvorov and Kutuzov! We are talking about geniuses is Igor Ivanovich Strelkova. Imagine Sandro surrounded by great thinkers! Or so, the great thinkers of modernity next to Sandro! Perhaps it's better sounds! This is important.
Saviors of the fatherland, which impresses not went to rut and not started calling his association than either consonant with, Union sword and Plowshare,. Well done, called simply and tastefully-25 January, the Committee. I like. Now the broad masses, which certainly wholeheartedly adopted the birth of a new force, not without pride will call them-our ânvaristy. While there is nothing to be proud of, because we are talking only about information interaction.
What many feared was not what to say, but just think, these fearless people have voiced their ardent manifesto to the people. Knowingly say that the courage of the city takes. No, I'm not aware of those cities that were taken thanks to genius was Strelkova Igor Ivanovich. The time comes and the historians will write books, films, and withdraw the poets write wonderful poetry. I've figuratively put it. All sit on couches and trying to deal with power, and those brave souls stand with sofas and ...
Read an address to the nation. Carefully read. In order not to miss a single detail, after smoking, drank coffee, read again. They say that it's better in memory is deferred if you do break. In order to more ... After smoking, drank coffee again and again read.
We agreed that the situation RUSSIA sliding to systemic collapse that pro-western liberals no longer hide their gloating and more power, and that power itself RUSSIA is doing everything to its fall. The situation is similar to the eve of Independence in Ukraine. While there was no sound of a third force, opposed as a dead-end, ohranitelâm bankrupt and westernized belolentočnym.
We, as different political views, red, white, and representatives of the newer political views were United in that:
"We need to keep the country within the borders of the RUSSIAN FEDERATION, to prevent its collapse (both 1991). And, subsequently, to conduct policy on reunification of the Russian people in one State. When the Russians for us (as to 1917 g.) Trinity Russians, Ruthenians-Ukrainians and Belarusians.
-We need the equal rights of the Russian people, with all other peoples (we do not arrange privileges for small ètnokratij in the Russian Federation).
-State of a reunited the Russian people must be fair, sovereign in all respects, developed scientifically, industrially and agriculturally. That will require is not liberal monetarist policies.
-Strong central authority must be combined with strong same local government. Thus gosudarstvoobrazuûŝaâ the role of the majority (and Russians), conditions for separatism.
Our position on current authorities: neutrality. The current Government is sick and busy self-destruction. Imposed her assistants we do not intend to. And vymazyvat′sâ in it too. She now eyes turns into a walking dead man, killing most imagine the economic idiocy of the past fifteen years. You could say, has continued the course of Yeltsin on gubitel′nejšuû "syr′evizaciû" of the Russian Federation, the consequence of which we have received today-in the form of risk socio-economic collapse.
"Belolentočnye"-is also not our allies. Behind them raw and usury, the Westernized capital. He can really break up the Russian Federation.
Our goal is to become a third force. That could save the country at a critical time, sparing her from all the "dead-end branches of evolution". At the time of a possible collapse of the fragments are formed of former Administrative and enforcement structures, which are doomed to slaughter. For victorious prozapadniki-Liberals hate them, and the old system will no longer be. These fragments can be pulled away under the banner of a third force. In the end, the reds in 1918 year could win over many military, administrative and scientific personnel of the Russian Empire.
The first step to this communication. Central inforesursom (while maintaining all other resources available to us) becomes the site of OD "new Russia".
Well done! This should be what stalwarts! Guys, I am with you! Now I know that the main thing with anyone to do. Who says Sandro stop, you cheated? Jealous?! Envious that I take, I have no doubt, and you take?! Envy, this is a great sin. What?! Why I am sure that I will take?! Elementary! These noble people, and clearly, not enough talented provincial publicist. Them with nowhere to go. They have no choice. Only Sandro, a stylus that will RAM the Kremlin walls.
And RAM on a daily basis, and if you call a spade a spade, then every hour and every second. People touching the crystal clean source of wisdom will be agents of this wisdom among their fellow citizens. Sandro, in the face of their almost already companions to fight, pledges to burn verb numerous towers of the Kremlin. And not only the Kremlin. This is important.
What?! How can a former Colonel in the FSB to be the Savior of the fatherland? Know, but can if necessary. And where do you get the idea that there are former colonels. Here's what you get?! What would we, all who have rallied around Strelkova and rally, and so, meanly, as Turkish stab in the back, kicked it from just the same established Committee. You understand that?! Yes, he served in the FSB. And what?! We have come at one time sat in the camps, while the rest of the country wrote denunciations ... And that, look what a powerful economy was built. It turns out, you want that we, the companions strelkova, so would have taken and beheaded its organization on the eve of the great ...
My answer you revolutionary brief. Not REC-ommendations! We, its faithful supporters, offense Igor Ivanovich did not give! And know! And pass! To whom?! Well, you better know who pass on my words. From what the voices sing, and pass. And tell me, Sandro asked that Igor Ivanovich, will not give up under any circumstances. Here is our latest, revolutionary Word.
And more. If one carefully reads our Sorry dear colleagues, I am writing about our appeal, that must understand the most important thing. We, and I naberus′ courage exactly talk, distance ourselves from the current Government. Well, Swiss type, we'll stick with neutrality. And it must understand, as friends and foes alike. This is important. Yes, neutrality, but ... More than ever we are strong mentally and ideologically. For us, the truth! Our neutrality is worth the tremendous power of our thoughts and hearts! We are alert and know ...
Yes, we call ourselves a third force! I am writing again, we hope that in the nearest future will get an invitation to join the Committee, 25 January. Specifically, the third force, can and should save the country at a critical moment. It, i.e. we are designed to relieve the country from all, dead-end branches of evolution. So be it!
I have no doubt this account, when I look at the harsh and courageous person my companions and the severe, courageous and oduhotvorënnoe face of our leader. Yes, Yes, our, like it or not. BTW I suggest put on absentee voting the most important question. Select Igor Ivanovich Strelkova our leader! With the very substantial refinement. Rejection accepted Associates will not. This is me just in case, knowing the modesty of our Commander.
And more. And hear a question from the audience. Sandro, well look at these people! Well, what of them saviors of the fatherland. I know your fears are understandable, but ... There is a very good saying that from the face of the water no drink. Understand here because that is important. Everyone, I repeat everyone of us, including your humble servant, this giant and a full-grown chelovechische, if metaphorically speaking. After all, the world is harder than these people. Nails of them will not do. Here's the take of Mr Egor Prosvirnina. Umischa Chamber, and how thinks! Moreover, thinks not only in distant, but in the short term.
Who said that he was a fag? No shame?! And may it be so. And what?! Drive him from our participative series?! This drive, another drive, third to withdraw from membership of the Committee. And with whom we stay?! Harmful, and I'll tell you a very dangerous position. Moreover, see how he leads discussion on one very well-known in narrow circles, media resource. That no word can be cast in gold letters. After all, it was he, as befits a former monarhistam, cherishes the dream of the Russian people. After defeating Putin urge to reign in Russia by Michael Kent.
If you recall the classic, Lenin gave priority to strategic installations, which are fully post, Telegraph and railway station. What?! The banks?! Thank you!!! Yes, and they too. So, with regard to the mail and the Telegraph, I say in my mind, the obvious thing. In our century, when spacecraft continue to prowl the universe, the value of the posts and Telegraphs has retreated somewhat on the back burner. And moved to the fore, so to speak, new players on the practice field. The World Wide Web! Information resources!
Very pleased that once again confirmed the genius Igor Ivanovich Strelkova, his attention to information resources. For him there are no trifles in this case as an opportunity to convey our views to the broad masses of the people. People are waiting anxiously, every word, every thought of our potential leader. Understand that, de jure, it is not yet Chief, but it's a matter of time. But de facto, he is such a leader, which has one on the Russian political scene. Yes and only in Russian.
Particularly interested in the political process in the country, readers could not ask. What next?! Behold, you are Sandro, Igor Ivanovich, companions ... That'll do next?! Tell like it is. At the root of the question is incorrect. The question must be as follows and not the other way around. Here Igor Ivanovich, you Sandro, companions ... What are you going to do next?! Catch the difference?! Forget that the devil lies in the detail he is?! This is important.
Good question. With regard to information provision. Such a central information resource of our struggle becomes the site of OD, Novorossiya,. And it is not discussed. So it should be. Yes, Igor Ivanovich is a resource. And so what?! Ideology should be controlled. And it will be under control. We will unite our ranks and prepare. To prepare for the time when no one except us can save the country.
As far as yours truly, Sandro agree, and think this thing will not be the main on journalism in our movement. There is no doubt that Igor Ivanovich support my self-nomination. He has a feeling for the talented people whom he surrounds himself lately. He could not estimate the strength and importance of my journalism in modern political realities. I think we have reason. Yes, without a doubt, it will be difficult at first, but ... When our Igor Ivanovich, and supported his ideas will seize the broad masses. The victory will be ours! This is important.
What?! You again for her! All nejmëtsâ you all a negative vyiskivaete ... What do we do if we lose? I say to the revolutionary directly and clearly. I do not know how the companions, but ... We personally with Igor Ivanovich, go into the Woods and continue our struggle. By the way, you should not forget about creating dugouts and warehouses with food ...
That's all that I wanted to say.
The author would appreciate comments.
Author Gorg February 2016 year
(P) . S.
Return slightly half-forgotten girls may only please. This is how it happens. Circus leaves, and clowns. In the case of girls, I have already started to worry. After a stormy and slightly depraved youthwas, if I may say so creative maturity. Circus went with clowns. An, not. To them, there are things to say ... Who is the customer? You know who. Of course the Kremlin in order to distract the electorate from the pressing problems. Warn in the clip used profanity. Without this you cannot. But completely absent music and vocals. This is important.
You can join me on social networks